KLEZKANADA YOUTH SCHOLARSHIPS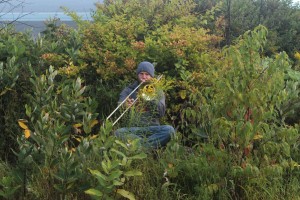 Over the past 12 years, our youth scholarship programs, unique in the Jewish arts world, have allowed hundreds of young artists and scholars of all backgrounds to explore the Yiddish/Jewish cultural heritage. The response has been overwhelming and the stories continue to roll in from participants about the ways in which KlezKanada has been a life-changing experience.
Every year, KlezKanada's Summer Institute provides interdisciplinary youth scholarships for emerging artists and scholars, ages 16 to 35. This internationally renowned program offers students an opportunity to study with many of the leading teachers of Yiddish/Jewish music and culture, and make friends and form artistic partnerships that will last a lifetime. Often graduating to positions on KlezKanada's faculty, our scholarship students carry their art and expertise worldwide, becoming the innovative culture makers and teachers of the new Yiddish/Jewish world of today and tomorrow.
Applications for our scholarship program are available online in January. Applicants may apply online, by email or by post. All applicants are expected to include a small portfolio.
David Stein Memorial Filmmaking Scholarships
The David Stein Film Scholarship is a unique opportunity for young and emerging filmmakers to explore KlezKanada creatively through the camera's eye. Under the supervision of veteran documentary filmmaker Tamas Wormser, participants will hone their documentary skills through workshops and filmmaking projects – using performances and interactions with the leading lights of the Yiddish culture scene and the 400+ KlezKanada attendees as their subjects. The participants will be guided in conceiving, shooting, editing and completing short film projects during the week at KlezKanada. The films will be screened for the entire KlezKanada community as part of the closing night student concert, with potential future possibilities for screening at other Jewish music and film festivals.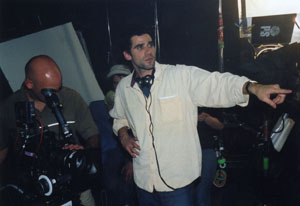 David Stein was a talented young Toronto-based filmmaker who passed away suddenly in 2004 at age 34. David produced a wide variety of works in his prolific career including documentary features, music videos, short art films, and a variety of corporate and commercial work. His films screened at a number of international film festivals, as well as on Bravo!, History Television, Vision TV, and Star TV among others. David was well-known in the Jewish film and music community and with his ever-present camera in hand was a ubiquitous presence at many Yiddish culture events, including KlezKanada from 1997-99. In addition to his artistry as a filmmaker, David was known for his vibrant spirit, larger-than-life personality, and unforgettable smile.
The David Stein Film Scholarship Program is sponsored by Eric Stein and Drorit Weiss.

FELLOWSHIP PROGRAM
A 
bridge between our scholarship program and international acclaim, KlezKanada's Fellowship Program brings bright young professional artist/scholars to KlezKanada's performance and lecture programming. By Invitation Only.