The KlezKanada Institute for Yiddish/Jewish Culture and the Arts is a registered non-profit organization. Our programming would not be possible without the generous support of our donors. We are grateful for your financial support. To support KlezKanada now, please use the links below.
Donations in Canada may be made to:
KlezKanada
c/o Dr. Hy and Sandy Goldman,
4350 Sherbrooke, Apt. 315
Westmount, QC
H3Z 1E3
Donors from the United States may donate through the Center for Traditional Music and Dance in New York.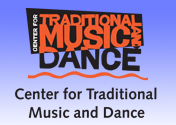 http://www.ctmd.org/klezkanada.htm
You can mail a check made out to "Center for Traditional Music and Dance" to the following address:
KlezKanada
c/o Pete Rushefsky, Executive Director
Center for Traditional Music and Dance
32 Broadway, Suite 1314
New York, NY 10004
To expedite processing, write "KlezKanada" in the memo field on the bottom left of the check.